A lighter concentration of CBD but very convenient to use. You can buy the spray or make your own. Spray it directly in your mouth or even just a mist around you. It's great for relaxing and stress relief. You can also use for pain by spraying directly on your skin. You can easily take it with you so you have it every day. You can spray a bit on your pulse points for times of stress and anxiety.
Industrial hemp comes from a variety of the Cannabis Sativa L plant. Our plants have concentration levels of 0.3% or less of delta 9 Tetrahydrocannabinol (THC), as defined by the 2014 Federal Farm Bill.Within the Cannabis Sativa L plant are molecules known as phytocannabinoids. All mammals have an endocannabinoid system that is nourished by phytocannabinoids.Non-cannabis plants that contain phytocannabinoids include chocolate (Theobroma cacao), black pepper (Piper nigrum), coneflower (Echinacea), among others.Humans naturally produce the cannabinoids Anandamide and 2-Arachidonoylglycerol (2-AG). Delta 9 Tetrahydrocannabinol (THC) is the only phytocannabinoid that is proven to create a psychoactive effect.In the raw plant state, the THC molecule is confined within a different non-psychoactive phytocannabinoid known as THCA. Our PurCBD oil is non-psychoactive and contains other phytocannabinoids found in the industrial hemp plant including but not limited to phytocannabidiol, which have been reported to have anti-inflammatory, anti-anxiety, and anti-seizure properties. When phytocannabidiol is derived from the seeds and stalks of an industrial hemp plant it is legal in all 50 states,just like any other essential oil such as lavender or peppermint.
THC, an intoxicating and illegal substance, is responsible for causing marijuana users to get "high." Unlike THC, CBD is non-psychoactive because it does not act on the same pathways as THC. Thus, it is impossible to get "high" by smoking or ingesting CBD or CBD oil extracted from industrial hemp plants, as they only have minuscule traces of THC (<0.3%).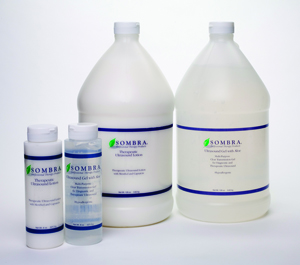 Chronic pain: The body's ECS plays a role in alleviating and managing pain, so CBD oil can work as a supplement for individuals with medical conditions that cause chronic pain, such as arthritis and multiple sclerosis. CBD oil also increases levels of adenosine in the brain; adenosine is a neurotransmitter that aids cardiovascular function and eases painful inflammation.
There is certainly substantial anecdotal evidence that CBD can help treat anxiety, but the scientific evidence remains very limited, says Blessing. "Probably the best evidence comes from studies on anxiety giving speeches, comparing normal subjects, and those with social anxiety disorder," she says. "The doses that were found to reduce anxiety when someone's giving a public speech experimentally were[approximately] 300 mg."
Yes, there's a new type of topical ointment on the market, and it's infused with the cannabidiol (CBD) from marijuana. Manufacturers claim it can help alleviate acute pain and muscle soreness. CBD is similar to THC, except it's non-psychoactive, meaning some researchers view it as the golden child of medicinal use. (See also: Personal Trainers Reveal the Products They Use to Relieve Muscle Soreness)
Hemp Oil is also from the Cannabis Sativa plant but only the seed is cold-pressed to obtain the oil. It is also called Hemp Seed Oil.  It is not tested for C B D content but most likely contains a small amount as it is from the Cannabis Sativa Plant.  Hemp Oil is regulated in its production and is tested for THC amounts but is not tested for C B D amounts.  
The amount of CBD needed to produce significant effects varies by condition, according to both Blessing and Carson. "In clinical trials for schizophrenia they would give 800 milligrams," says Blessing. "In our clinical trial to treat PTSD, we are giving 600 mg per day." In the clinical trial for Epidiolex, Carson says, the clinicians administered 10 milligrams per kilogram the subject weighed — meaning a person who weighs 50 kilograms (or 110 pounds) would be given 500 milligrams of CBD.
If you read the ingredient list, often everything in the jar is straight from mother earth. As long as that's indeed the case with the cream you have your eye on, the formula is immensely safe, chemically, says Gregory Gerdeman, Ph.D., neurophysiologist who researches cannabinoid biology and pharmacology at Eckerd College in Saint Petersburg, FL.. And since they're formulated to be topical—absorbing into the top layer of skin—and not transdermal—which would pass through the skin and into your bloodstream—there's no risk of getting high, Gerdeman explains. (P.S. Here's How Marijuana Affects Athletic Performance.)
If you have ever suffered from anxiety, then you know that it is awful, and it would be the same for your dog too. Many dogs suffer from anxiety and have been known to be depressed and extremely anxious in certain situations, such as when their owner leaves. This can result in destructive behaviors such as chewing objects, urinating, pacing, and more. CBD helps because it is a relaxing stimulant that calms your pet.
Elias Anderson, one of the owners of Going Green, said representatives from HempMedsPx approached him after Krenzler published the lab's findings on his blog. "They were like, 'What are we gonna do about it?'" Anderson recalled, "And I was like, 'Nothing. We have standards, and I stand behind my test results.'" Still, the company's representatives were insistent and advised Anderson to have Kenzler take down the lab's findings. In an email to the New Republic, Hard, the Medical Marijuana, Inc. spokesman, contended that the sample of hemp oil that Going Green Labs tested had been "tampered with" by a competitor after Krenzler obtained it. "HempMedsPX, if anything, told the lab they cannot publish results from products [for which] they had no chain of custody tracked," Hard said, "and if they did—that could prove to be very bad for the lab." He also characterized Krenzler and Anderson as "haters" of Medical Marijuana, Inc., and suggested that much of the criticism of the company and its products comes from commercial competitors.
Though there are some topical treatments, cannabis oil is typically administered orally to dogs. It also can be used in conjunction with traditional medications and treatments. Emerging research suggests there can be "synergistic benefits" between marijuana and traditional medications, Richter says. "There are few, if any, known significant drug interactions that you really need to be concerned about."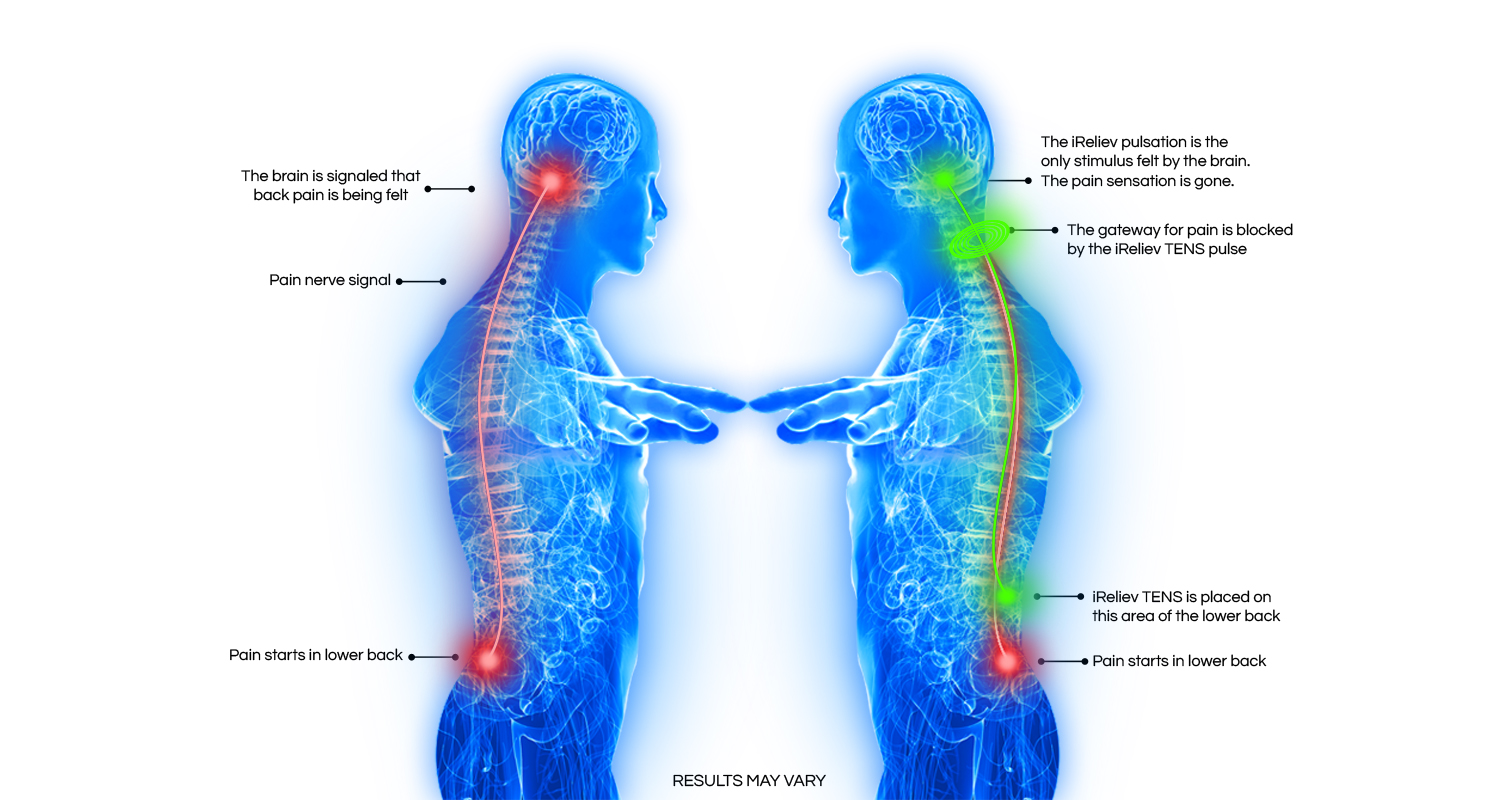 After seasonal harvests of specific cultivars, these high-CBD hemp crops are put through a specialized solvent-free extraction process to yield a hemp oil that is naturally high in cannabidiol. This pure hemp extract is then tested for safety, quality, and cannabinoid content before being exported to our processing facilities in the United States. Importing any cannabis or hemp product into the United States is a complicated and serious task, so we leave nothing to chance before our high-CBD hemp oil makes its journey across the Atlantic Ocean.
Complementing every small-batch roast is a full-spectrum CBD (Cannabidiol) extract that's derived from organically-grown, outdoor hemp. While these extracts smelling of cherry and pepper are delicious in their own right, they can often overpower the original coffee notes. After years of experimentation and thousands of oftentimes unpleasant cups of coffee, we settled on a way to preserve the delicious coffee profile that we want to experience. It turns out it's best to infuse hemp extracts directly into the naturally occurring oils expressed from the raw coffee beans during the roasting process.
Cannabidiol (CBD) is one of dozens of non-psychoactive cannabinoids found in the hemp plant. Cannabidiol, and all the other cannabinoids, were patented by the United States Government in 2003 as neuroprotectants and antioxidants (Patent No. 6,630,507). Cannabinoids are characterized by their ability to act on the cannabinoid receptors that are found throughout the body. CBD and other cannabinoids are naturally occurring compounds that display potent anti-inflammatory and pain-relieving properties. They can promote the body's healthy regulation of the central nervous, immune, and endocannabinoid systems.
Out of the 17 states that have passed CBD-only laws, five— Missouri, Florida, Mississippi, Louisiana, and Texas—would also establish licensed cultivation centers to grow high-CBD strains of cannabis, which could be turned into oils and other CBD products. This would cut down on the demand for CBD oil from unregulated manufacturers abroad. Even then, though, impediments remain. In Missouri, for example, two neurologists recently refused to prescribe CBD oil for an eight- year-old boy suffering from seizures, citing concerns over federal law and the safety of non-FDA approved products.
As marijuana is legalized in more and more states, the wellness world has whipped itself into a frenzy over a non-intoxicating cannabis derivative called cannabidiol. CBD products can be found on the internet and in health-food stores, wellness catalogs and even bookstores. (A bookstore in downtown Boulder, Colorado, displays a case of CBD products between the cash register and the stacks of new releases.) Celebrities like Gwyneth Paltrow, disgraced cyclist1 Floyd Landis and former Denver Broncos quarterback Jake Plummer are all touting CBD products, and according to Bon Appétit, CBD-infused lattes have become "the wellness world's new favorite drink."
Allegra Events | Atlas Coffee Importers | Baratza | Baristaequip | Barista Nation | Barrington Coffee | Batdorf & Bronson | Blue Bottle | Bunn | Cafe Imports | Caffè Culture Show | Camber | Ceremony Coffee | Common Room Roasters | Counter Culture | Created Co. | Dalla Corte | Dogwood | Elixr Coffee Roasters | Equator | FAEMA | Fonte Coffee | Frank Green | Ground Control | Groundwork | Hario | Intelligentsia | Joe Coffee Company | Keep Cup | La Marzocco USA | Linea Caffe | Marco | Mavam Espresso | Melitta | Mercanta | Modbar | Moustache Coffee Club | Mr. Espresso | notNeutral |  Olam Specialty Coffee | Olympia Coffee Roasting | Onyx Coffee Lab | OXO | Pacific Bag |  Pacific Foods | Pilot Coffee Roasters | PT's Coffee | ReAnimator Coffee | Rishi Tea & Botanicals | Royal Coffee | Slate Coffee Roasters | Slayer | Stronghold | Stumptown Coffee | Sustainable Harvest | Swiss Water | Toby's Estate | UNIC | Urnex | Verve Coffee | Visions Espresso | Wilbur Curtis Co. |
If you have ever suffered from anxiety, then you know that it is awful, and it would be the same for your dog too. Many dogs suffer from anxiety and have been known to be depressed and extremely anxious in certain situations, such as when their owner leaves. This can result in destructive behaviors such as chewing objects, urinating, pacing, and more. CBD helps because it is a relaxing stimulant that calms your pet.
I used a "cbd tincture 250mg". After about 3 weeks I started passing blood and protein in urine. I stopped and it cleared up. A couple weeks later I decided to try again and within 3 days it happened again. Could this be due to the type of oil I used or might I have the same problem with any oil I try? It was helping my hip pain and crohns. Thanks!
CBD is an incredible compound sourced from industrial hemp and packed with vitamins, omegas and essential fatty acids that are known to have beneficial impacts on the skin, hair, and overall body. It is being called the new "super beauty ingredient" and has been proven to synergize naturally with the body's endo-cannabinoid system creating ideal overall health.
One of the reasons the THC dosage should be administered with an even lighter hand is because dogs have a more complex endocannabinoid system as humans, with many more receptors. They feel the effects of THC much stronger than we do. Although infused dog treats are available at most dispensaries, pet-owners who keep cannabis tincture around can use that as well, just in smaller amounts. There are options like a whole plant-extract formula by Luminous Botanicals at Oregon dispensaries, or this GrönCBD tincture–an example of safe, synthetic CBD made from tree lichen. To achieve these small doses, you can use a water syringe to separate the proper sized dose and then some water, so it can be squirted quickly and directly into your pet's mouth.
Everything you need to know about marijuana (cannabis) Marijuana, or cannabis, is the most commonly used illicit drug in the world. It alters the mood and affects nearly every organ in the body. With at least 120 active compounds, marijuana may have health benefits as well as risks. We describe these, addiction, and withdrawal. Learn more about cannabis here. Read now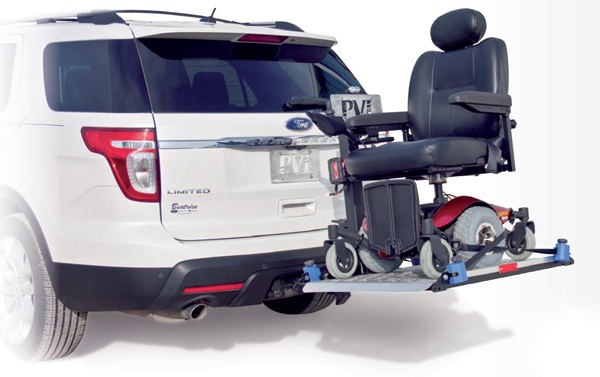 ANSWER: While they are derived from the same plant, they are two very different products that have completely different applications. Hemp Oil liquid that you find at retail outlets like health food stores is in the same category as flax seed oil, olive oil, and other plant-derived oils. It is a source of omega-3, 6, 9 fatty acids, and is primarily used in salad dressings or in smoothies to boost one's intake of these healthy fats. It can also be taken in a softgel as a supplement. These products are made from the seeds of the hemp plant, which contains very little of the beneficial CBD content. Hammer Hemp is all CBD oil—it is CBD Phytocannabinoid-Rich Hemp Oil—and is produced comes from the flowers and leaves of the plant. The phytocannabinoids in Hammer Hemp supply powerful recovery-enhancing benefits—helping alleviate soreness and pain, supporting the immune system, and promoting better-quality sleep.
Yes, unfortunately we get this type of question frequently from internet trolls!The first misunderstanding here is rooted in thinking that hemp is the same as pot. Hemp is a form of the cannabis plant that does NOT have the psychoactive THC chemical; i.e., you cannot get high off hemp. To be considered hemp, a cannabis plant must have less than 0.3% THC. A good analogy is to compare grape juice to wine; when grape juice ferments, it becomes alcohol. If it doesn't contain alcohol, it's just grape juice. Your dog can no more get high from our PurCBD+ or hemp than you could get drunk by drinking grape juice. 

As the demand for CBD products has increased, some states have started to take action. Over the past two years, 17 states have passed "CBD-only" laws, assuring parents who purchase CBD oil to treat their sick children that they won't face arrest or prosecution from state law enforcement for possessing what the federal government still considers a Schedule I narcotic.
Through the use of patented Hybrid NanoEngineering™, CBD* + Ayurvedic herbs have been transformed into BioCBD™, transforming the phytonutrients into particles on the nano level. Nano particles (1/100 the width of a human hair) are easier for your body to absorb and transport to where they are needed within your body. BioCBD Plus has set out to prove that BioCBD™ is over 10x more bioavailable in the body than any oil based CBD currently on the market. Initial tests show that 10 mg of BioCBD™ is the equivalent of taking at least 100 mg of oil based CBD.
Hi Diane, how did you go on with the CBD oil please. If it worked how long before you saw any results. I'm scared of flaring everything. Nerve damage across buttocks from a surgeon who found the nerve stuck to the bulge during a laminectomy operation and prised it off. I haven't sat for 5 years and getting worse. A muscle in my buttock is now throbbing constantly and causing pain to the muscle above. I've only started taking it today but the muscle pain is still as painful. Does it take a while for it to work. Only started on low dose to see what happens. Thank you Lyn
Carson, too, speculates that CBD might be able to reduce some of the jitteriness associated with caffeine intake, thus complementing it rather than canceling it out. "I can't say I've spent much time in New York, but when I was thinking about talking to you, I got this vision in my head of a stereotypical taxi driver drinking a huge cup of coffee and being really alert but irritable," he says. "And now if you add in a little CBD, they're really alert but maybe a little more calm, and not as apt to honk the horn. I think that's a potential area where there could be something good that comes from adding CBD to the coffee."
Still, as the saying goes, absence of evidence isn't necessarily evidence of absence, and there's a reason we don't have a ton of solid research on CBDs yet — "to study it, we need a good source, " said Ziva Cooper, who is an associate professor at Columbia University and was on the National Academies committee. CBD is hard to get because it's still technically a Schedule I drug, which limits its availability, Cooper said.
In addition to CBD, Cannabis sativa L contains organic compounds called terpenes. Terpenes are isomeric hydrocarbons (C10H16) used to create essential oils, balsams, and other by-products. When chemically modified through oxidation or other methods, terpenes become terpenoids (sometimes referred to as isoprenoids). Vitamin A is one example of a terpenoid.
ANSWER: CBD is short for cannabidiol (pronounced can-uh-bih-DIE-all), one of over 60 compounds called cannabinoids (pronounced kuh-NAB-in-oyds) that are found in the cannabis plant. A number of cannabinoids are produced in the human body as well. Cannabinoids act on receptors found in the cells that are part of the body's endocannabinoid system, a system that regulates key aspects of our biology. The two major cannabinoid receptors are:
Dr. Ethan Russo, medical director at Phytecs, a biotechnology company spearheading research into plant- based medicines and the endocannabinoid system, took issue with Titus's claim, however. "Bioaccumulators can recruit heavy metals from the soil," Russo said, "but breaking them down would be alchemy." Government regulation of the pharmaceutical industry is designed to protect consumers from unfounded scientific claims.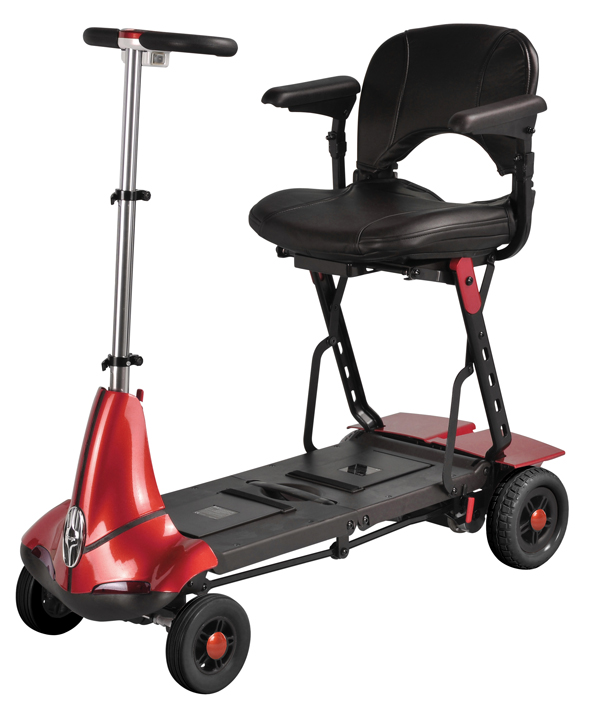 Grown and extracted from the USA, our quality CBD is fully compliant under the Kentucky Department of Agricultural Industrial Hemp Pilot Program. Our CBD products are legal and shipped to all 50 states and internationally. All of our CBD products contain 0% THC, guaranteed. We utilize a whole plant CO2 extraction that allows us to draw the CBD from the plant material and filter out unnatural substances, maximizing pure CBD concentration. Each and every product that leaves the facility is third-party tested to ensure consistency and quality.
Over the past two years, 17 states have passed laws legalizing CBD so that patients can obtain the drug without fear of prosecution from local authorities. For intractable childhood epilepsies—the sorts of seizure disorders that for centuries have ruined lives and shattered families, the ones even specialists like Hernandez dread—CBD could be a miracle cure.
CBD Topical Lotion