I had a dog with lymphoma that was extremely aggressive…she was 12 when she was diagnosed, but was an active breed, and it too, started in her mammary glands, and I noticed it very early. She was extremely active/athletic – we decided due to her age, we gave her an amazing life, she was the dog of a lifetime and was just amazing (we rescued her a year old from a pet rescue that was going out of business – whatever wasn't adopted was going to whatever shelters in the state that had room – they were no kill – the others that they were sending to weren't all no kill….she was the only dog left….she was with another couple, they decided not to get her and handed my husband the leash. We were discussing it – it was 5 minutes before they were closing the doors for the last time, and she laid down at his feet. I told him it was up to him, but if he wasn't going to do it, he had to take her in bc I simply couldn't do it. He said "ok then, tell her bye bc we don't know what will happen"…he reached for the door, swung it open and yelled "she's coming with us and no one else!"), anyhow (sorry, lol), we decided not to treat the cancer and make her more sick, put off the inevitable….but to treat her symptoms and keep her comfortable. We started with a round of antibiotics while she was still strong (you never would've known anything was going on. I found 2 bilateral small mammary lumps when she was completely stretched on her back and I was rubbing her belly – she was all muscle – not a single ounce of fat – so they were very noticeable to me), as a prophylactic treatment for 2 weeks, then high dose steroids for 2 weeks (which can lower the white blood cell count and make them prone to infection, hence the antibiotics prior), then maintenance steroids to slow the growth. She remain EXTREMELY active through it all. About 2 months later, I guess she kinda hit a rough patch and everything grew…all of her mammary glands became huge to where when she tried to jump on things, to stomach was to tight and stretched, she was in pain and would miss, so she would really eye it, rock back and forth and put a lot of effort if she wasn't patient enough for us to help her. Our vet put her on Gabapentin and increased the steroids, which slowed everything and helped her pain. Then her lymphnodes completely took off…under her front legs, around her neck…but she still remain active, eating and no change in pain, as if nothing was wrong. We were able to keep her comfortable a total of 5 months until it began wearing on her, then she began having cardiac changes and distancing herself from us for 3 days (both together, I'm a paramedic, I noticed she was staying into congestive heart failure), so we took her to end her pain. The point of all of this, and I'm sorry it took so long to get there….is that I wish that there was as much emphasis on the use of CBD for our terminal pets and the safety and efficacy of it just a year and a half ago as there is now. I was crying the other day talking to my husband about this bc I feel that it, and we could've helped her be so much more comfortable…I feel I failed her. In my opinion, with you being in the same situation…I was 1,000% use this on your baby!!! If I had the information back then, i wouldn't have given it a second thought!!! Best of luck to you!! Sorry this was so long! Prayers for you and your pup!!
I have idiopathic peripheral neuropathy ... the only thing they found that would work is lyrica. I picked up some CBD oil yesterday morning. I am prescribed to take 75 mg of lyrica 3x per day. I took one yesterday morning and have only used the CBD oil since. I bought the Koi brand, flavored, 250 MG. I used a full dropper yesterday late morning and a full dropper yesterday late afternoon. I used it once today (one full dropper) and I am amazingly pain free.
The benefits and risks of some supplements on the market are undetermined by federal agencies. These supplements will undergo further study before any definitive claims may be made about their value to the human body. Our hemp extracts fall under this category of supplements. Consumers must be aware that just because a dietary supplement is on the market does not mean it is federally tested and approved. Many dietary supplements, like CBD oil, may be marketed before the FDA has rated their efficacy.
I have sporadic back spasms for year I see a chiropractor monthly for maintenance (it help) and deal with daily Knee & hip joint pain due to my job (heavy mechanic/steel work with lots of walking). after reading all the great reviews on CBD oil I want to get off the daily ibuprofen regiment and try CBD oil. I would like to try it as a gel cap but would like some advise on dosage size. I also want to know how often I should take the CBD treatments. any and all advise is appreciated

Hi Lauren I've just started today with 250mg cbd oil. I'm starting low to see what happens. I've nerve damage across buttocks from a laminectomy. I've not been able to sit for 5 years. I've recently started with a muscle spasm in my left buttock and the muscle above is painful. It is only the first day, also tried a cbd night time tea as well. Do change in muscle pain so tight on my left hand side. How long before felt it starting to work please. I'm trying not to expect changes straightaway. I also take 1100mg gabapentin and 30mg amitriptyline and I hate both of them - they both can cause muscle tightness affecting the nerve. Thank you Lyn
Everything you need to know about marijuana (cannabis) Marijuana, or cannabis, is the most commonly used illicit drug in the world. It alters the mood and affects nearly every organ in the body. With at least 120 active compounds, marijuana may have health benefits as well as risks. We describe these, addiction, and withdrawal. Learn more about cannabis here. Read now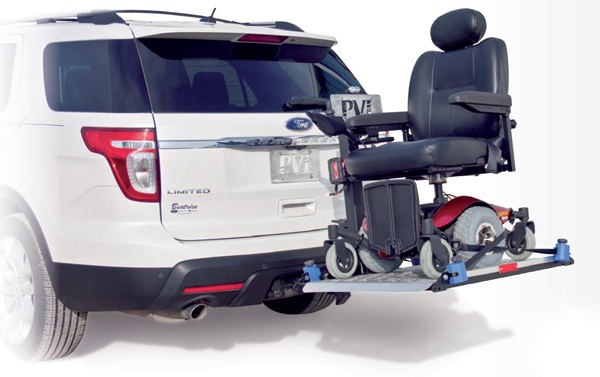 CBD, short for cannabidiol, is one of the more common compounds found in cannabis. Caffeine Underground sources their infused brew from Flower Power Coffee Company, a champion of cannabidiol's supposed health benefits. The roaster's website stresses that "CBD is legal, has no psychoactive effects, and will not make you fail a drug test." Unlike THC, the infamous psychoactive compound also found in cannabis, CBD is said to have more of a simple relaxing effect.
"Hey guys! This is FrankieStein! Frankie was diagnosed with epilepsy about two years ago, and he is what they call a "cluster" dog. Frankie is on every single epilepsy medication you can think of and still has breakthrough clusters. The clusters would normally consist of five or more seizures. I started VETCBD about two months ago, and since starting he not only is no longer a "cluster" dog, but it seems to have brought the "puppy" out in him!! Since meds leave him so groggy he didn't really have much energy. I also noticed that if I give Frankie a small dose of VETCBD during a seizure, he pulls out of it a lot quicker!! Thank you guys so much!!!! You are awesome!" FrankieStein
Support for legalization has steadily grown over the last several years. Today, medical marijuana is legal in 23 states and the District of Columbia. And even federal officials have begun to soften their stances. Last fall, outgoing Attorney General Eric Holder signaled his support for removing marijuana from the list of Schedule I narcotics. "I think it's certainly a question we need to ask ourselves, whether or not marijuana is as serious of a drug as heroin," Holder said. This summer, Chuck Rosenberg, the acting administrator of the U.S. Drug Enforcement Administration, acknowledged that marijuana is not as dangerous as other Schedule I drugs and announced his agents would not be prioritizing marijuana enforcement. Still, as long as marijuana remains illegal under federal law, the haphazard system in which it is studied, produced, and distributed will remain, and Americans will not be able to take full advantage of its medicinal properties.
Disclaimer: This product is not for use by or sale to persons under the age of 18. This product should be used only as directed on the label. It should not be used if you are pregnant or nursing. Consult with a physician before use if you have a serious medical condition or use prescription medications. A Doctor's advice should be sought before using this and any supplemental dietary product. All trademarks and copyrights are property of their respective owners and are not affiliated with nor do they endorse this product. These statements have not been evaluated by the FDA. This product is not intended to diagnose, treat, cure or prevent any disease. Individual results will vary. By using this site you agree to follow the Privacy Policy and all Terms & Conditions printed on this site. Void Where Prohibited By Law.
Taking CBD oil is like drinking milk and calling it calcium, Hernandez said: There's some in there, but at very low concentrations dispersed among a host of other ingredients. And what those other ingredients are is anyone's guess. "The thing to know is that CBD hasn't gone through the safety controls, the efficacy controls that we usually use, the clinical trials," Hernandez said. "The jury is still out regarding how safe this drug is."
Hemp and Marijuana are both varieties of the same plant species, Cannabis sativa. Cannabis contains over 400 chemical compounds. Of these compounds, 113, known as cannabinoids and have a direct effect on the body through cannabinoid receptors in our cells. The body naturally produces endocannabinoids and the endocannabinoid system plays a crucial role in regulating our physiology, mood and everyday experience. The discovery of this endocannabinoid system came about during research on marijuana's effects and is one of the most exciting and underreported developments in modern science.
I have digenerative disc disease/4 bulgin discs was taking 9---10mg hydrocodones a day... i started with 3 drops of 300mg and within 5 mins started feeling better than i have theses last 6 years or so... not only that, the inflamation has decrease substantially, i wake up with energy and have begun to work out again... if im making it seem like a miracle drug... its because it is... so the first week i took 3 drops twice a day... now 3 weeks in... im taking about 5 drops 3 times a day and zero pain pills... for the first time in years i have taken control of my life agin... not depending on doctor scripts/bills etc....
Disclaimer: This product is not for use by or sale to persons under the age of 18. This product should be used only as directed on the label. It should not be used if you are pregnant or nursing. Consult with a physician before use if you have a serious medical condition or use prescription medications. A Doctor's advice should be sought before using this and any supplemental dietary product. All trademarks and copyrights are property of their respective owners and are not affiliated with nor do they endorse this product. These statements have not been evaluated by the FDA. This product is not intended to diagnose, treat, cure or prevent any disease. Individual weight loss results will vary. By using this site, you agree to follow the Privacy Policy and all Terms & Conditions printed on this site. Void Where Prohibited by Law.
There's a growing body of scientific evidence to support the use of topical CBD products to ease pain, inflammation, and the symptoms of arthritis. One study using rats found that topical CBD has "therapeutic potential for relief of arthritis pain-related behaviours and inflammation without evident side-effects." More scientific research on humans is needed to confirm all of CBD's benefits, but the initial research into topical use in humans is also promising.
This pocket-sized salve is perfect for travel or for sports, when you need a quick fix for your sore joints and muscles. It is also infused with arnica, meadowsweet, elderflower, calendula, ginger, vitamin E, turmeric, and other nourishing skincare ingredients that provide anti-inflammatory benefits. It's good to know ahead of time that this salve is extremely hard to apply—there's a lot of beeswax in there, which makes it difficult to melt enough to rub into your skin. (There is also a handy Topical Roll-On version so that you don't have to even use your fingers—the problem is, the roll-on formula is also made with beeswax. It's been 65 degrees in New York City all week and I still can't get the formula to melt in the roll-on. Nothing that placing the container in a bowl of hot water won't solve, but it's not up to general skincare standards.)
As marijuana is legalized in more and more states, the wellness world has whipped itself into a frenzy over a non-intoxicating cannabis derivative called cannabidiol. CBD products can be found on the internet and in health-food stores, wellness catalogs and even bookstores. (A bookstore in downtown Boulder, Colorado, displays a case of CBD products between the cash register and the stacks of new releases.) Celebrities like Gwyneth Paltrow, disgraced cyclist1 Floyd Landis and former Denver Broncos quarterback Jake Plummer are all touting CBD products, and according to Bon Appétit, CBD-infused lattes have become "the wellness world's new favorite drink."
Various strains of "medical marijuana" are found to have a significant variation in the ratios of CBD-to-THC, and are known to contain other non-psychotropic cannabinoids.[60] Any psychoactive marijuana, regardless of its CBD content, is derived from the flower (or bud) of the genus Cannabis. Non-psychoactive hemp (also commonly-termed industrial hemp), regardless of its CBD content, is any part of the cannabis plant, whether growing or not, containing a ∆-9 tetrahydrocannabinol concentration of no more than three-tenths of one percent (0.3%) on a dry weight basis.[61] Certain standards are required for legal growing, cultivating and producing the hemp plant. The Colorado Industrial Hemp Program registers growers of industrial hemp and samples crops to verify that the THC concentration does not exceed 0.3% on a dry weight basis.[61]
Once the oil has been applied, massage it gently but firmly into your skin. The body won't absorb much of the cannabinoid in small doses, so be sure to apply liberally. Once you're done, make sure you wash your hands so you do not inadvertently spread potentially irritable substances to sensitive areas. Some oils contain substances that may cause discomfort and irritation to the wrong parts of the body, such as the eyes.
In the past few years, just such a cure has seemingly presented itself. Amid the less common remedies that can be found on the internet—special diets, meditation, biofeedback, surgical implants—a new product has recently gained prominence: CBD oil (sometimes known simply as "hemp oil"), so named for its chief chemical compound, cannabidiol, which occurs naturally in cannabis plants. In online forums and news articles, CBD has been hailed as a new frontier in epilepsy treatment, with parents testifying that it managed to stop their children's seizures when nothing else could.
The U.S. Department of Health & Human Services also recommends that consumers should be aware of any active ingredients that dietary supplements may contain. An active ingredient of a substance is any component that produces a biological or chemical effect on the body. Our products do contain active ingredients. The most abundant active ingredient in our supplements is the CBD in our hemp extract.
Until then, when you go shopping for tincture or "pet-friendly" cannabis or hemp products, just don't hold back when asking about ingredient sources, any available testing on the cannabis material, and where it was grown/produced. This intersection of the FDA, the DEA, conflicting state laws and the equally-conflicted veterinary community means that a lot of medical claims and questionable synthetic formulas have been thrown around recklessly. We all just want our pets to feel good–make sure they're getting the real deal.
My husband was diagnosed with ALS (amyotrophic lateral sclerosis) when he was 61 years old 4 years ago. The Rilutek (riluzole) did very little to help him. The medical team did even less. His decline was rapid and devastating. His arms weakened first, then his hands and legs. Last year, a family friend told us about Rich Herbs Foundation (RHF) and their successful ALS TREATMENT, we visited their website www. richherbsfoundation. com and ordered their ALS/MND Formula, i am happy to report the treatment effectively treated and reversed his Amyotrophic Lateral Sclerosis (ALS), most of the symptoms stopped, he is able to walk and able to ride his treadmill again, he is pretty active now.
These are great and you don't need to do much to start feeling the great effects of CBD. I have purchased the Watermelon Kush and the Crisp Honeydew Melon so far and think both flavors are top notch! They aren't over bearing or overly scented/flavored because you know most vape juices are, these are great to use and taste very pleasing. I plan on trying the other flavors soon. So if you love vaping but want to actually get something worthwhile out of it, check these out.
Note that the Cannabis sativa L. our growers harvest is a type of carefully cultivated hemp. Hemp is a legal plant that the USDA defines as any Cannabis sativa L. variety containing THC concentrations of no more than 0.3%. This means the plant produces little to no THC, the phyto-cannabinoid found in marijuana that causes a feeling of intoxication.
In most cases (and in all cases in which the coffee shop doesn't want to risk being sued), coffee shops can't advertise CBD as doing much of anything, one way or another. While clinical trials attempt to determine an effective dose for a particular condition, says Esther, the growing "wellness empire" is free to leave the effects to your imagination. "People who are selling CBD don't even have to make specific claims. The relationship between the actual amount of CBD and the effect doesn't have to be very specific, because there is no specific effect that they're talking about," says Blessing. "So if I have a CBD latte, I might feel a little relaxed, or a little less neurotic, or who knows."
The U.S. Department of Health & Human Services suggests that consumers should prioritize eating a variety of nutritious foods over taking dietary supplements. No dietary supplement should take the place of a healthful diet. That being said, the agency does allow that some supplements can help support overall health and provide people with the nutrients they need. For instance, vitamin D and calcium help strengthen bones and omega-3 fatty acids may help some who have heart disease.
I used a "cbd tincture 250mg". After about 3 weeks I started passing blood and protein in urine. I stopped and it cleared up. A couple weeks later I decided to try again and within 3 days it happened again. Could this be due to the type of oil I used or might I have the same problem with any oil I try? It was helping my hip pain and crohns. Thanks!
BODY WEIGHT — Smaller/lighter-weight people will find that a higher potency may not be needed; one 10 mg softgel OR one dropper of the 250 mg tincture per day may be ideal. Larger/heavier people (roughly 160+ lbs., though that is not a "set in stone" figure) will most likely receive the desired benefits with a daily dose of 25 mg, either from one softgel OR one dropper of the 750 mg tincture per day.
One of the most experienced practitioners in this field is Los Angeles physician Bonni Goldstein, who has used the compound to treat dozens of children with intractable epilepsy. She says about half of these patients have seen a significant drop in the number of seizures. "Used in the right way, with the right patient, CBD is extremely powerful," she says.
But one of the big differences between CBD and THC is, according to Jane West, cannabis activist, entrepreneur, and founder of the marijuana networking group Women Grow, that CBD is non-intoxicating. "Its potential benefits come with few or no adverse effects," West tells MarieClaire.com. "So really, this is something that everyone, even those who are reluctant to consume cannabis, can try to incorporate beneficial cannabinoids into their lives without any sort of high or residual THC in their bloodstream."
 These products are not psychoactive, they will not get a person 'high', and they will not cause a person to fail a drug test. Ice Moon cycle batch January 2018 -- 1085 mg of CBD per 8 ounce jar The CBD salve contains the following ingredients: 77.2% solid coconut oil infused with hemp 14.5% beeswax 3.8% liquid coconut oil infused with hemp 1.6% Vitamin E oil 1.5% calendula oil 1.4% lavender oil All products are tested for potency. 
Though there are some topical treatments, cannabis oil is typically administered orally to dogs. It also can be used in conjunction with traditional medications and treatments. Emerging research suggests there can be "synergistic benefits" between marijuana and traditional medications, Richter says. "There are few, if any, known significant drug interactions that you really need to be concerned about."

For our review of the best CBD topicals available online, we focused only on companies which make third-party, independent lab results available to consumers. Lab results are available online, included in the order, or on request. It's vitally important that consumers know exactly what products they're consuming: how strong it is, and whether it has any impurities. We also focused on brands with fast, friendly customer service and easy to use websites. 

CBD Oil